Welcome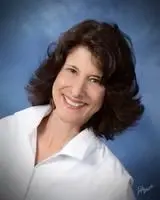 In your journey through life, you may encounter some bumps in the road or even some major upheavals. Many people need help as they try to move through these obstacles.

As a licensed marriage and family therapist, my goal is to help you discover your inner and outer resources to move through life's challenges. While we cannot change difficult situations of the past, we can work together to better understand and resolve challenges in your life. By applying complementary therapy approaches and techniques, we will unearth long-standing behavior patterns or negative perceptions that may be holding you back from experiencing a more fulfilling and meaningful life.
If you are looking for extra support and guidance through a challenging situation or you're just ready to move in a new direction in your life, I look forward to working with you to achieve your goals.

Please call me at 818-888-1524 email me at [email protected] for an individual, couples or family therapy consultation today.