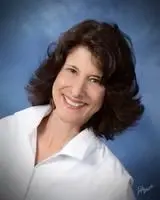 I am a Licensed Marriage and Family Therapist specializing in individual, couples and family therapy, maintaining a private practice in Woodland Hills, California.

With over 26 years experience as a Marriage and Family Therapist, and as a graduate of Phillips Graduate Institute and the UCLA School of Public Health, I am currently working as a private practitioner working with a broad spectrum of clients. Among my areas of expertise are working with parents of children with disabilities, couples' therapy, treatment of depression and anxiety, eating disorders, and life transitions.

In addition to being an experienced relationship therapist, I am known for my work with families who have children with disabilities. In this work, I bring a unique blend of my professional experience and my personal experience of raising two sons with special needs. I have run support groups for parents and siblings of children with special needs. In addition, I have presented at national conferences and to general and professional audiences on the topics of childhood disability and its impact on the family. I am the creator and facilitator of "Healing the Mother's Heart" an annual retreat for mothers of children with disabilities. With my husband, Giff Smith, I have created and facilitated The Journey Together, a retreat for couples.

I am a interactive therapist. My therapeutic approach is to provide support and practical feedback to help clients effectively address personal life challenges. I integrate complementary methodologies and techniques to offer a highly personalized approach tailored to each client. With compassion and understanding, I work with each individual to help them build on their strengths and attain the personal growth they are committed to accomplishing.
Education

MA Phillips Graduate Institute
Psychology
1993

MPH University of California, Los Angeles
School of Public Health
1978

BA University of California, Santa Barbara
Sociology
1976

License
Board of Behavioral Sciences of California
MFC#34070

Professional Membership
California Association of Marriage and Family Therapists
Board Member, Infant Development Association of Southern California